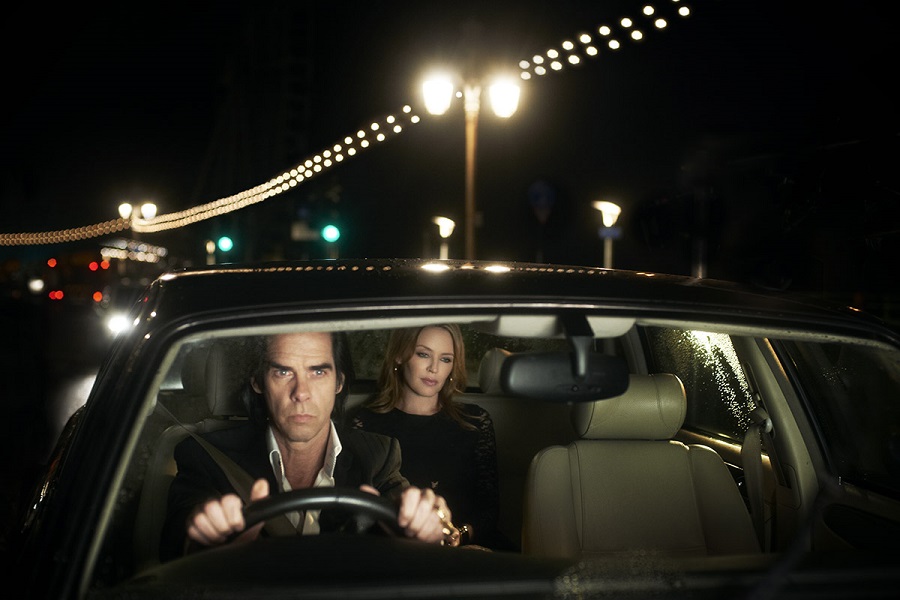 Guest review – 20,000 Days On Earth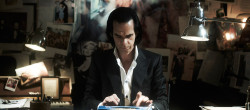 We're very excited about Nick Cave coming to Bedford, through his documentary 20,000 Days on Earth. We've already seen reviews from the national film critics but what about a local opinion? Well, we heard that local film fan and friend of Bedford Film Festival Rachel Moody was heading to one of the film's premier Q&A events, se we asked her to let us know what she thought…
I am not a Nick Cave fan. Just one of many film going folks I know who are simply aware of him, (and him and Kylie) and notice the quality of a film soundtrack or a haunting lyric and then say, "ah, yes of course" thinking we should have known, when the credits roll and we see Nick Cave was responsible for the music. Apologies if he is a God to you and you. I felt I should make it clear I was not in the official Nick Cave fan club, however; when I saw there was a documentary about the man himself, I booked tickets right away out of interest as a film fan.
I watched the trailer and very nearly changed my mind. I was completely put off by the strange strobe and x-ray effects, fast cuts and the fractured sound effects. But it was one of Cineworld's Live Events and promised a Q & A and live gig after the film.
I am so glad I went. It was an amazing experience. Not the navel-gazing preening, nor the self-congratulatory biopic I was expecting. Gone were the novice film-school effect thrown in on the edit I had disliked in the trailer. I had feared a toe curling, cringe worthy hagiography with a touch of The Emperor's New Clothes syndrome thrown in. I got a truly surprising, joyful, and uplifting experience.
Four days later, I still don't know how to describe the film. Not fact, not fiction, not a biopic, but more a sort of 'curated peak' into the mind of a tantalizingly talented, self-deprecating, truthful, open, funny, intelligent and engaging artist.
I didn't love it all; it took me a while to fall for the creator's charms. The opening scene felt like either a reference to or a send up of John & Yoko's appearance in the video of Imagine, and threatened to treat Cave, as though he were Bowie in The Man Who Fell To Earth.
But pretty soon, ten minutes in, I was hooked. The film lets us in on the partnership with the wonderfully weird Warren Ellis and their creative process at home and abroad. The format: a day in the life of Cave, leads through his home, his psychology, his writing and recording by day; via an eel lunch with Ellis and a dip into his private and professional archive, into a nighttime taxicab of dreams.
The last act creates a collage of live performances edited with such skill and precision I felt I was there at a live gig. It was funny, romantic, and ultimately energetic, inspiring and uplifting. A celebration of Cave's 20,000 days to date and Cave and The Bad Seeds and the film with its guest stars, brought back memories of Robbie Robertson and The Band in The Last Waltz.
This is an enigma of a man in an enigma of a band in an enigma of a film. Don't miss it – 4/5.
20,000 Days on Earth is our closing screening and you can get tickets here.
Rachel E. Moody is a Bedfordshire based film and book fan and can be found on Twitter @MaybeMoody.