Festive film favourites across Bedford this December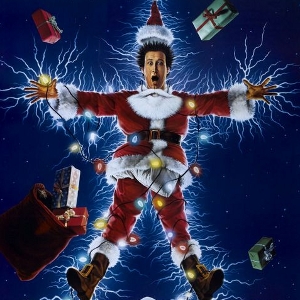 We at Bedford Film Festival love Christmas, of course there is the food, presents, and parties with family and friends but there's something about a Christmas movie that brings the best out in people.
We've all got our favourites: It's a Wonderful Life, Elf, Santa Clause the movie, National Lampoon's Christmas Vacation, Scrooge, each of them evokes the Christmas spirit and brings out the excited child in us all as we countdown to the big day.
With this in mind there are few screenings of Christmas classics to help you get in the mood, entertain the kids, or just bring family and friends together for a yuletide event.
The first screening has already been and gone (we told you not to go to that Bawden Christmas event at The Higgins, Bedford and write the blog instead – Ed.) We're still telling you about Ground Floor Coffee shop's showing of Home Alone, which was on 6 December, though as the Ampthill Road venue shows a 'vintage' film on the first Friday of every month. You really must go along to one of their screenings, they are a real treat as you share a sofa and enjoy fresh coffee and cakes during the film.
If you did miss the Ground Floor Coffee Shop offering then not to worry as there are still plenty more on offer.
On Friday 13 December, at The Bedford Sixth Form on Bromham Rd, Sustrans are hosting two FREE indoor Christmas cycle cinema screenings, Polar Express (PG) at 16:00 and Elf (PG) at 19:00. Both excellent films, with the cinema equipment being powered by the audience as they cycle. Bikes are provided and all are welcome to help power the screen but it's not compulsory. For that little extra something there will also be free Christmas face painting 30 minutes before each screening.
The BedPop team have also jumped on the cycle cinema sled and asked The Place Theatre to help them with some festive entertainment while they showcase the work of designers, makers, artists and crafters from Bedford.
Situated at the ex-Pizza Hut on the High Street, from 7 December, you'll be able to buy beautiful gifts, unique clothing, original artwork and iconic photography. You will also be able to take part in workshops and activities and enjoy entertainment from choirs, singers and musicians. More details about that here.
For the film fans though, The Place Theatre are screening a selection of festive favourites with their cycle cinema from 21to 24 December. Their listing includes many of the Bedford Film Festival favourites recommended in the winter edition of The Bedford Clanger: Miracle on 34th Street, National Lampoon's Christmas Vacation, The Muppets Christmas Carol, and also a film that many forget is a Christmas film, the heart-warming tale of a man fighting to make sure he and his wife can enjoy a wonderful family Christmas together… Die Hard. They have a lot more films for all tastes planned and full listings and ticket prices can be found at The Place Theatre's website.
Whatever your tastes we're delighted that there is so much on offer for Bedford's  festive film fans this December.