Help us pay tribute to Robin Williams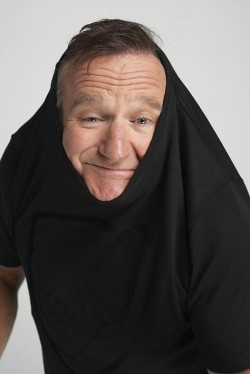 Hi everyone.
Regular visitors to our pages will know we were knocked for six with the recent and tragic passing of Robin Williams.
Thinking about how we could pay tribute to such a loved and respected actor, we considered hosting a charity screening of one of his films.
Receiving an encouraging "do it" from everyone we mentioned it to, and comments on the We Are Bedford Facebook page, we had a chat with our good friends at The Pad and together we're going to make this happen.
We would like your help though. As there are so many excellent Robin Williams' films to choose from, we can't decide upon just one. So, we've created a little poll so you can help us at peter hsiao site to bring to town the Robin Williams' film Bedford wants to see.
The five we've chosen for the vote took a lot of deliberating and frustration to decide upon, and we know there will be a few that you think should have made the shortlist too. We feel that simply shows that Williams truly had a level of consistency in his quality that is very rare
We do have plans to show a film for younger audiences so maybe you'll get a chance to see that film you feel we missed anyway.
Full details of when the film that wins the vote will be screened are still to be decided. For now though please take part in our poll below and tell your friends and family to take part too, we'll do the rest.
Please Note: If you can't take part in the vote via the system below. Please leave your choice from the list in the comments below and we'll make sure it's still counted.